I AM CEO Podcast
IAM1649 – Podcast Hosts Creates Community To Steer Conversations and Educate People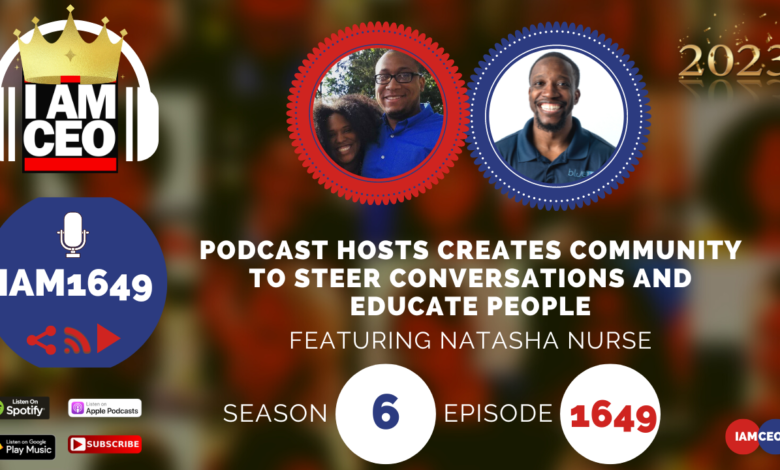 Why it was selected for "CBNation Architects": It was awesome to hear from Natasha about her podcast and the community that it builds from getting a peek into conversations on various topics.
Check out premium content in the CBNation Library at http://cbnation.co/library and pick up our eBook to hear some of the best lessons at http://cbnation.co/shop.
Previous Episode: https://iamceo.co/2019/03/28/iam227-podcast-hosts-creates-community-to-steer-conversations-and-educate-people/
Transcription:
The full transcription is only available to CBNation Library Members. Sign up today!
Natasha Nurse Teaser 00:00
I guess I would tell my younger self that it's okay to be different. I think so many times, that some of the issues I have with content, whether it's TV shows or