The recent deaths of George Floyd, Breonna Taylor, Ahmed Aubrey were a reminder of the overt prejudice and racist actions that are evident still in the world. There are many other names and families that are dealing with loss, hurt, frustration and pain and while there are underlying and systemic problems that need to be addressed, we are still hopeful that change will come. Part of this hope comes from the entrepreneurial spirit, and the fact that at it's core definitions entrepreneurship is built upon the ideal of creating a solution to problems. It is during times of disruption and change that the world has experienced with COVID-19, that solutions emerge.
While we know there is still work to do, not by some of us but by all of us, we wanted to know how entrepreneurs and business owners are supporting these Black Lives Matter and Anti-Racism protests. Part of the changes, we wish to see in the world won't just come from hope, or words, or action, or dollars but with the collective movement of all of the above and more towards a better world.
We asked entrepreneurs and business owner how they are being that change:
#1 – Talking About My Experiences in the Toy Industry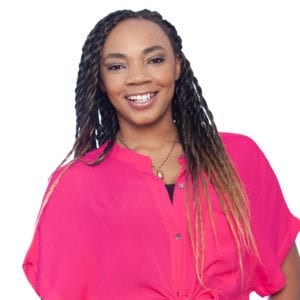 As a black woman in the toy industry, I've been unfortunately faced with racial bias from day one. So when the protests reached my hometown, New York City, I was inspired to take action. I decided to take a risk and talk about my experiences with racism in the toy industry in product and packaging. During this 18-minute episode, I express how it felt to see dolls separated by color, what it was like being told that my mid-tone black dolls were too dark, and how hard it was to bite my tongue when a manager suggested a new line didn't need any black dolls at all. As afraid as I was to release this episode, it sparked a wave of empathy and support from many leaders in the toy industry. Within a few days of the episode's release, I received numerous messages from individuals and toy organizations expressing a desire to make an immediate change. And now, I'm a part of a #blackwomenintoys initiative and I couldn't be prouder. These protests have freed me from the shackles of fear by opening up the waves of communication between races and given me new allies that are committed to improving the systemic racism that has been allowed to prevail in the industry for so long.
Thanks to Azhelle Wade, Making It In The Toy Industry!
---
#2 – Mentoring & Giving Opportunities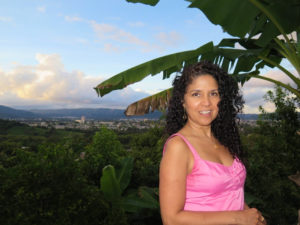 It is important that companies give opportunities to underrepresented minorities in their companies. I have over 20 years of experience creating internship programs for underrepresented minorities, many of them have stayed in permanent positions with us. This, together with hands-on mentoring helps to diversify our work environment with great and talented people.
Thanks to Dr. Luz Claudio!
---
#3 – Compassion, Understanding & Support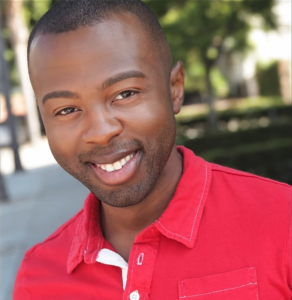 The recent UNETHICAL & INHUMANE killings & mistreatment of our Black Americans that has made their ways into worldwide news are simply disheartening. What most don`t understand is that this isn`t BREAKING NEWS for us in Black America! These are our day-to-day struggles that are now continuously being thrown into the face of THE WORLD, and it`s about time! Continued Black Lives Matter Demonstrations & Acts of Protests are what`s certainly needed most to show solidarity and respect for Black Americans. In addition, the world needs to understand that we are just like THEM: trying to live a normal life, work hard, and fight for our respect, inclusion, and love in society! Black Americans need compassion, understanding, and support for OUR #BlackLivesMatter Movement! We need for everyone to accept the fact that violence & systematic racism towards Blacks is REAL, is RAMPANT, and needs to be addressed, in ALL of our personal & professional lives! We must keep spreading the news on these types of recent events & racism in every way possible, as often as possible. We`re at the cusp of our new normal, and what we don`t want to keep around is THIS! Prevention of these types of events, happenings, racism, etc. is required, and our work as members of a world society will never be completed until we reach the extermination of such negativity! Finally, until #BlackLivesMatter, then #AllLivesDONTMatter!
Thanks to Michael James Nuells!
---
#4 – Things We've Done & You Can Too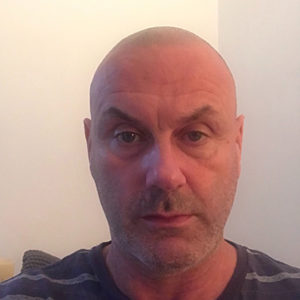 The death of George Floyd at the hands of a police officer enraged people not only in America, but also people from different parts of the world. The incident has caused the Black Lives Matter protest to start again. Americans from every state of the United States of America and rallied in the streets to fight for equality. If you also want to show support for the Black Lives Matter movement but can't join the protests personally, here are the things that we did that you can also do: (1) Donate. Your donations, no matter how small or big, can help the protesters get the supplies they need like food, water, masks, and first-aid kits. Your donations can also help free arrested protesters. (2) Show support on social media. If you can't donate, you can just post about the Black Lives Matter campaign online to help inform more people about what's currently happening. (3) Support black creators and black-owned businesses. You can employ black people, just like what we did, or if you don't own a business, you can support them by buying from them and promoting them. Though we can't be physically present at protests, we can still show support for the Black Lives Matter movement in our own ways. We can all help fight against racism.
Thanks to Martin Seeley, MattressNextDay!
---
#5 – Many Ways to Support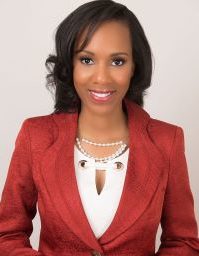 There are many ways to support a black lives matter movement. You can take to the streets and join in protesting. You can go and park along the routes of a protest and pass out water, ice and/or snacks. Depending on your business you can donate services. If you can afford it make a cash donation. An easy and free way to support is sharing on social media the movement, the marches and standing up for your beliefs. Silence is definitely acquiesce. Let your friends and follows know you do not sit idly by while racial injustices and bias occurs. Make it clear that your business stands for equality. Call your local elected officials and ask them to make changes in the law. A support for black lives is not an objection to police. You cannot believe all lives matter if black lives do not matter.
Thanks to Maria M. Barlow, The Law Offices of Maria M Barlow LLC
---
#6 – Time, Resources & Attention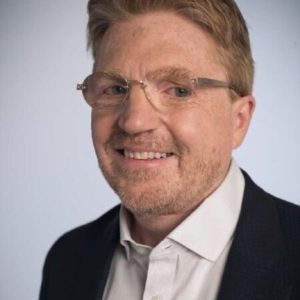 In our own company we're devoting more time, resources and attention to celebrate and empower the diverse voices in our workforce and our community, redoubling our support for causes that reflect our values, reaching out to our employees and partners to strengthen our culture of inclusion and recognition, and helping our clients do the same. It's a journey, but one that we and many of our peers in the business community are recommitted to make.
Thanks to Kelly O'Keefe, Brand Federation!
---
#7 – Releasing 2 T-Shirts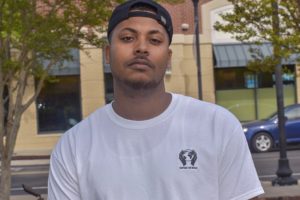 As a black-owned clothing brand, I thought it was very important that we did something to support the Black Lives Matter protest. We decided to release two t-shirts, one with a quote from Martin Luther King Jr and another shirt that had a quote from Malcolm X. Sixty years ago, these two men were fighting for racial injustice and the BLM protesters are doing the same thing in 2020. Proceeds from these t-shirts will go towards organizations fighting against police brutality.
Thanks to David L. Carmichael II, Capture The World Apparel LLC
---
#8 – Put Forth Actionable Items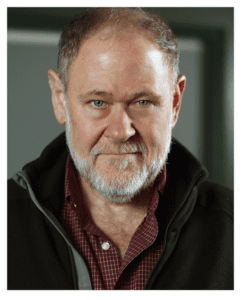 I've always talked about Irondale being a group of citizen-artists, and now we have to really step up. We can't just talk about activism and social responsibility by putting 'Black Lives Matter' on your website and a black box on your Facebook. We need to put forth actionable items that we can do in our community to help support the need for change. We have opened the lobby doors to our theater to provide Black Lives Matter protesters with food, water, first-aid, a spot to charge devices or just to take a rest along the protest trail. We have seen between 50-100 people come through our doors each day, all while having important discussions with community members and serving those who are committed to making the change we need. This is exactly what we should be doing…The world is changing, and we need to not only be part of it and aware of it, we need to help it go wherever it is going to go.
Thanks to Terry Greiss, Executive Director of Irondale!
---
#9 – Changing the Way I Hire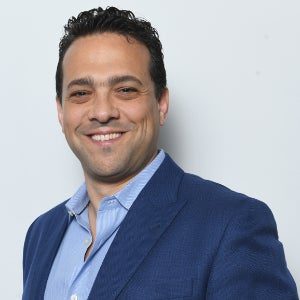 All lives matter whatever color you are, yellow, white, brown, or black. Racism divides us. We are all part of the human race and we've got to treat others as we want ourselves treated. With all the protests going on about Black Lives Matter we should take a stand and do our part to show that we support our African American brothers and sisters in our own little ways. As for me, a way that I give my support to them is by changing the way I hire my employees. As much as possible, I want to hire people of color to come to work for my company. Another way I support Black Lives Matter is I promote racial equality and diversity in the workplace. I always tell my employees that we are family and as a family, we should treat each other with love and respect. I put in place certain rules that eliminate racism in my company. I know these are only little steps to show my support to the Black Lives Matter Movement but I believe by doing this I am eliminating racial discrimination and changing the world in my own little way.
Thanks to Mazen Aloul, WebQuest!
---
#10 – Bridge the Gap Between Culture & Capital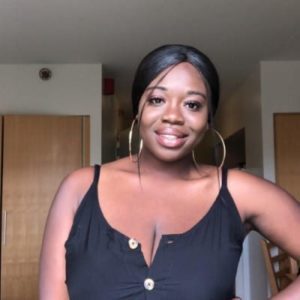 I believe that we are working on something that will fit your needs. BTS (Breaking The Stigma) Stories is a Canadian Not-For-Profit aiming to abolish stigmas that keep society at a standstill from evolving. We create collaborative opportunities to influence policy, help support those affected by stigmas, and bridge the gap between culture and capital. We are currently building a database of Black content creators as well as resources of Black organizations, in an aim to amplify and support Black voices. In addition we are creating The Pedagogy of Allyship, which is a framework with the intention to be used by brands and individuals. We are hoping to remove the uncertainty of what it means to be a true ally to the Black Community as we embark in the Anti Racism era. We are sharing the stories of people who have faced racism on our Instagram, and amplifying the voices of Black creators and hard workers through our database on our website. Our expected launch is in the incoming few weeks. Some of the main points we touch on our framework is: (1) Definitions (2) Say the word: BLACK (3) A Black Experience (4) Empathy V Sympathy (5) Listen & Hold Space (6) Educate Yourself (7)  Aligned Allyship (8) Owning Humility (9) Words → Action (10) Leverage Privilege
Thanks to Sussie Doe, #BTSAntiRacisim Committee!
---
#11 – Anti-Racism Resources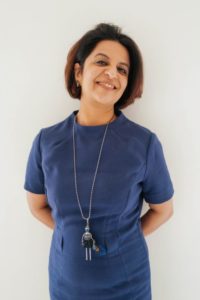 Our focus is towards building a safe, judgment free and inclusive society for everyone. Though we've always supported non-discrimination in our articles and highlighted the challenges faced by various sections of the society but since this issue has taken the world by storm we too felt that it was an important time for us to gear up and be out there to help everyone who was affected by such discrimination. Hence, we've curated lists of anti-racism resources and have been vocal on all our platforms to raise awareness and share helping hands. Tickle.Life about Anti-Racism and BlackLivesMatter. We will be more than happy to do more via Tickle.Life.
Thanks to Shakun Sethi, Tickle.Life!
---
#12 – Many Ways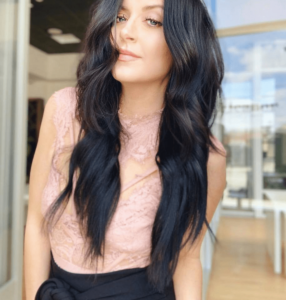 (1) My goal with the scholarship opportunities I'm offering for Black and People of Color to participate in my programs is to make things obtainable and just. *To do this, I needed to take a look at what I was offering and asking from my participants. For the purpose of the scholarship, we are removing the performance expectation due to its ability to be compared to performance expectations assigned by slave owners during that time. This was brought to my attention and I listened, learned, and applied. Also, the scholarships need to be something that you generally offer, not just something you are doing at this very moment. You need to utilize your tools in the best way you can and do so religiously. (2) As a White business coach, I believe hiring a Black expert to assess my available course offerings is one of the most important things I can do for my business. *This expert is analyzing my materials to highlight areas I need to improve on in order to make everything equitable, inclusive, and diverse. Little things like this will improve my ability to reach and support the Black community as much as the other communities I reach out to. However, I'm also having the person take a deep look at all of my available content. It is my job as a coach and digital creator to equitably reach my audience and to reach out the right experts in order to help me achieve this goal. (3) Also, I teach neutralization in my programs. *I have to be very clear in my programs that I am not saying Black people need to neutralize their way through police brutality, the murdering of their people, or their other experiences. I needed to adjust my teachings to be clear that there is space to process the anger they feel and when they're ready there is a tool they can use to neutralize it in their bodies.(4) I also think it's vital to invest money into the causes I'm speaking towards. *I have personally lost subscribers, people I have paid to participate on my lists, and other investments. I am HAPPY to do all of these things because they reflect the core values I stand behind and I am very clear about that. Now is the time to apply a portion of your sales and offerings towards assisting the groups working for equality, and to help bail activists out as they fight against injustice. Your goal is to have these practices embedded so deeply in your system and that they are practices you are actively engaging in every single day. (5) As a business owner, I am making my stance and position on the issues very clear. *You cannot just ride the line. Your entire team should understand where you stand. Your community, the people who read your posts, everyone you interact with (especially if you take Black dollars) should understand very clearly that you support Black lives, Black Lives Matter, and police reform. Equally important, if you don't support it do NOT pretend to support it. Your thoughts, actions, and beliefs need to be clear to your audience either way. (6)  When opening up the conversation about racism with a Black employee or Person of Color, I believe the first thing I should do is as permission to hold the conversation with them. *You need to find out if they have the personal space to open up about their feelings on this conversation right now. The next step is to honor their response, even if their answer is no. Your job is to open up the conversation, make yourself available and open, and to make it clear that you are there to support them when they are ready. It is not your job to force the conversation. (7) When speaking with White employees on the issue of racism, it is important to not censor myself, but to rather speak from experience.* Focus on highlighting your experiences, not your feelings, during this time. If you are experiencing shame and guilt over what is happening in the world and in yourself, that is what you need to state. Next, follow it up with what you and the company are doing about it, and be open to hearing what they have to say in response.
Thank you to Paige Michelle!
---
#13 – Communication & Peaceful Interaction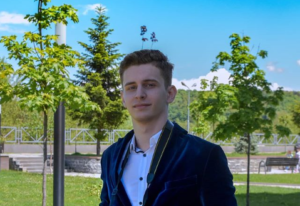 Connecting as friends to better understand where both races come from is one of the key steps in mending the divide. More communication and peaceful interaction between law enforcement and the black community is a part of bridging the divide. We got to learn to live together.
Thanks to Mihaita Vulpe, SEO Atlantic!
---
#14 – Giving My Skills Away
So what I've been doing to even the score is give away my skills for free to black owned businesses and black musicians. I believe that, in business and music, marketing is a great equalizer and a predictor of success. I don't have too much money to donate, and I'm not the type to go to a protest, but I believe offering my marketing skills for free is one way to offset the disparities in business and music, each which suffer from systemic racism. Black women only have a .006% share of the cannabis industry, for example. By working with black people and black women in particular, I am helping them reach their goals.
Thanks to Vince Martellcci, Forge Collective!
---
#15 – Still Work 2 Do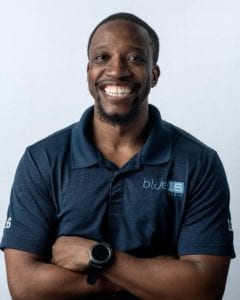 There's so many ways to support protests and equality and peace in the world and business community. I've always felt that there was peace that I have found in my faith and work. It's meant to me that through work, which can mean everything from protests, speaking up, to creating content, having dialogue and conversations, donations to organizations supporting diversity, racial equality and peace or even just showcasing that in every aspect of your life can have that impact. I don't believe one thing will cure everything nor do I believe that there's a quick fix. It will take a multi-pronged approach, and I'm still optimistic. I'm also a believer in some of the best impact that you can make is by using your strengths and gifts and operating in your zone of genius. Personally, I'm working on content and some platforms to shine a realistic light on the issues we see, hopefully open the airwaves of communication, and spread the empathy, humanity, love and compassion that is needed today. I'm continuing to work on our CBNation's Black Wall Street Blog, launching products on DR1VEN Brand with donations to organizations that support these movements, and continue to have conversations, read, listen and show up to help make the world a better place.
Thanks to Gresham Harkless, Blue 16 Media!
---
What are you doing to supporting Black Lives Matter & Anti-Racism Protests? Tell us in the comments below. Don't forget to join our #IamCEO Community