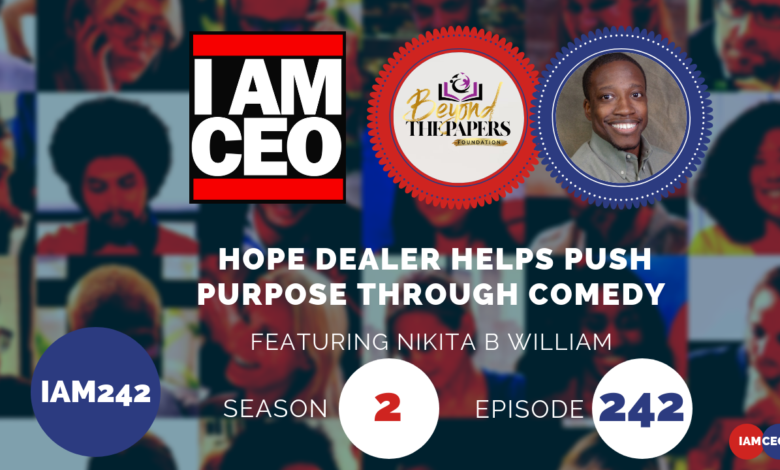 Nikita B Williams is an Award Winning Comedic Speaker & Business MidWife to Dreamers Living with Expectancy to Give Birth to their Dreams!
CEO Hack: (1) The Bible (2) Affirmations
CEO Nugget: (1) Stick to your it and follow it (2) Trust the process
CEO Defined: Infusing laughter to many people, making you believe you can do it
Website: http://nikitabwilliams.com/
Twitter: http://twitter.com/iamnikitab
This was a live recording done at Beyond The Papers Conference.
Check out one of our favorite CEO Hack's Audible. Get your free audiobook and check out more of our favorite CEO Hacks HERE
The post IAM242- Hope Dealer Helps Push Purpose Through Comedy appeared first on I AM CEO Community.